---
(S86-25345 - January 1986) Crewmembers for NASA's STS-61E mission are; Jon A. McBride (commander), Richard N. Richards (pilot), David C. Leestma, Robert A.R. Parker, Jeffrey A. Hoffman (all mission specialist), Ronald A. Paris and Samuel T. Durrance (both Astro-1 payload specialists).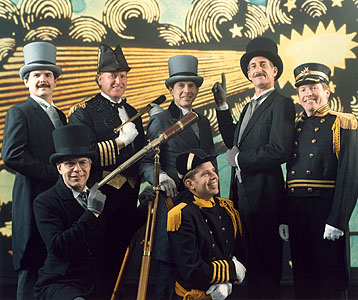 (S86-25347 - January 1986) The STS-61E crew in a funny pose.
---
Members of the STS-61E/Astro-1 crew designed this patch for their scheduled flight. The crewmembers surnames appear at the bottom of the patch.
---
The back site of the STS-61E patch...
---
Shown above are the two existing souvenir versions of the STS-61E patch.
---