The cosmonauts in their training Sokols again. In the left picture, they are wearing a mission patch on the right chest. The patch was not on the flight Sokols, but it is one of the few pictures of a real patch we have found. Since the mission failed, inflight pictures were probably not released. It is not known to us what type of Interkosmos patch was flown on the mission, but the Presentation Patch Set contains a blue bordered version.
The joint mission patch was worn on the right sleeve of the intra-vehicular suits. The Interkosmos council logo (unknown version) was worn on the right lower torso, with the Soviet and Bulgarian seals at the upper left chest. On the Sokol suits, the Interkosmos council patch was worn on the right sleeve. On both suits, the flags were worn on the left sleeve. The Soviet flag was a felt, square lettered type on both the Sokol and the intravehicular suit.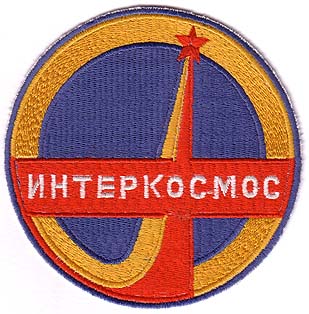 The blue bordered Interkosmos council patch from the Presentation Patch Set that might have flown on this mission (left), and the Bulgarian Seal.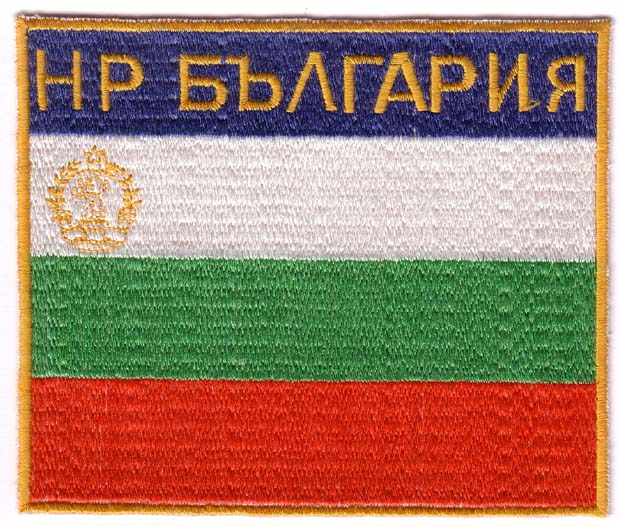 The Bulgarian Flag.
---