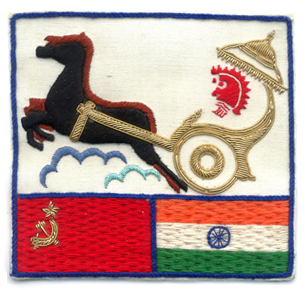 April 3 - 11, 1984

---
Left: Soyuz T-11 cosmonauts Yuri Malishev, Rakesh Sharma and Gennadi Strekalov. Right: the crew declare their readyness for flight to the State Commission.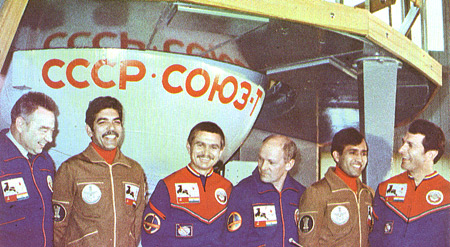 Gretchko, Malhotra, Berezovoi, Rukavishnikov, Sharma and Malyshev in a photo op during training at TsPK.
Squadron Leader Rakesh Sharma launched along with Soviet cosmonauts commander Yuri Malyshev and flight engineer Gennadi Strekalov aboard Soyuz T-11 on 3 April 1984. The mission was part of a joint space program between the Indian Space Research Organisation and the Soviet Intercosmos space program.
The crew spent seven days aboard the Salyut 7 space station during which they conducted scientific and technical studies which included 43 experimental sessions.
Sharma used Yoga techniques to combat the debilitating effects of weightlessness. He conducted multi-spectral photography of northern India in anticipation of the construction of hydroelectric power stations in the Himalayas and performed experiments in the field of bio-medicine.
In a famous conversation with Indian Prime Minister Indira Gandhi, she asked how India looked from space. Sharma replied: ''Saare Jahan Se Achcha.''(Better than the whole world).
The mission patch features the horse-drawn sun chariot, travelling accross the skies, applied in manual heavy metal embroidery, and the Soviet and Indian flags.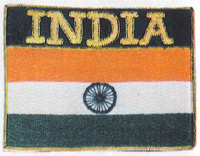 The Indian flag, Indian state seal and ISRO seal.
---
The ISRO seal, Salyut patch, mission patch and Indian flag on Sharma's suit in a preflight photo.


Rakesh Sharma and Anatoly Solovyov compare notes during their activities on the Salyut-7 space station.
---